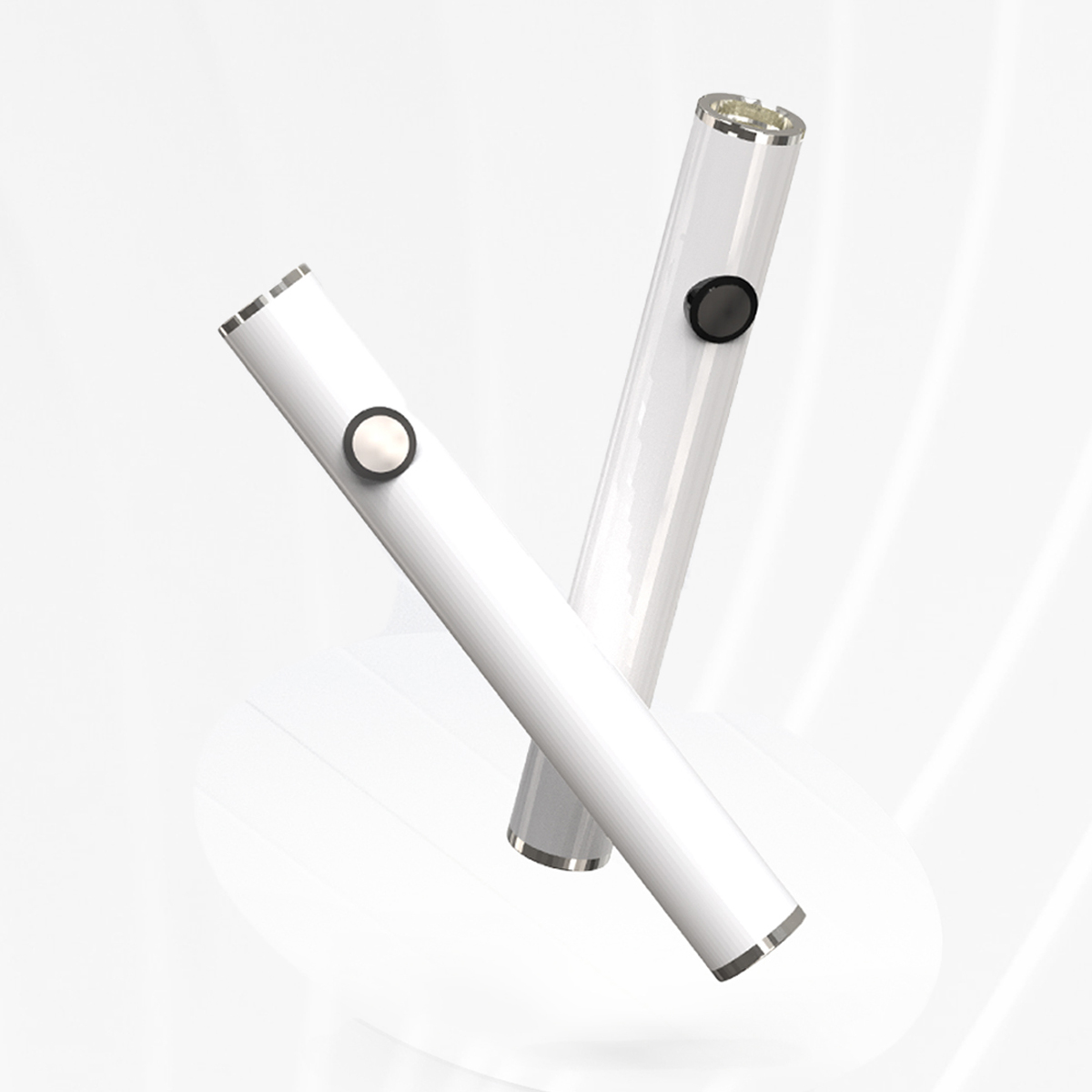 The UltraSonic vape pen is a revolutionary breakthrough in the vape industry, uniquely utilizing ultrasonic vibrations versus a traditional heating element of coil atomizer to break down the e-liquid into a vaporous state. Housed within a classy, yet stylish design. Ultrasonic atomization. Also known as cold atomization. It is atomized by high-frequency ultrasonic vibration. Because it does not undergo high temperature, it can retain the original composition of the liquid.
1,The reduction degree of taste is much higher than the traditional atomization;
2, the number of e-cigarettes, each mouth does not change the taste, you can smoke the last mouthful or fragrant flavor;
3, completely solve the problem of oil leakage;
4, cold atomization, no chemical reaction, no toxic gas components;
5, more widely used, traditional Chinese medicine, CBD can be applied;
6, production automation, production capacity is guaranteed, quality is more stable.
UltraSonic vape pen
• All-in-One Design
• 2mL Juice Capacity
• Integrated 700mAh Rechargeable Battery
• Ultrasonic Frequency: 3MHz
• Ultra-High Frequency Ceramic Vibration
• Musical Note Inspired Activation Lever
• Lightweight and Compact Design
• Ceramic Element
• Replaceable and Refillable Rhythm Magnetic Tank
• LED Battery Light Indicator
• Short Circuit Protection
• Low Voltage Protection
• MicroUSB Charging Port
• Charging Time: ≤ 2 hours
• Available in Black, Silver, Red